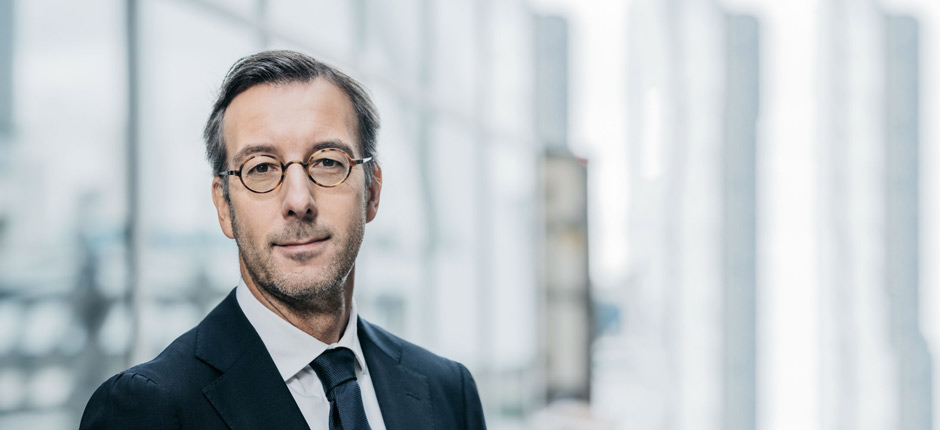 Chris Figee
Chief Financial Officer
Chris Figee (born 1972) has over 25 years of experience in the financial sector. He has been a member of the Board of Management of KPN and Chief Financial Officer since February 1, 2020.
Chris graduated with honors from the University of Groningen with a degree in Financial Economics and finished his Financial Analytics degree at the EFFAS (European Federation of Financial Analysts). He also studied Risk Management at Stanford University. He started his career at Aegon, where he held various positions. After that, he worked at McKinsey (partner in 2006) and Achmea (several positions as director) and, prior to his appointment at KPN, he was CFO and Member of the Executive Board at a.s.r. Nederland NV.
As CFO, Chris is responsible for the entire financial work field at KPN. This includes the financial reports, the company's financing and capital market policy and the financial planning. He is partly responsible for the strategy of the organization, contributes to improving the business operations and takes decisions in the area of investments.
Chris is a member of the Supervisory Board of UNICEF Netherlands, a member of the Economic Board Zuid-Holland, a non-executive director of Azerion and a member of the board of VEUO, a member of the Supervisory Board of Royal Schiphol Group.
The best thing about KPN is, in his opinion, the pride, the skills, the green heart of KPN employees and KPN's importance for the Netherlands.
Current position:
Chief Financial Officer and member of the Board of Management
Since:
2020
Born:
1972 at Veghel
Nationality:
Dutch
Graduated:
University of Groningen, EFFAS, Stanford University
Ancillary activities:
member of the Supervisory Board of UNICEF Netherlands
member of Economic Board Zuid-Holland
member of the Supervisory Board of Azerion
member of the board of VEUO
member of the Supervisory Board Royal Schiphol Group
Other Board of Management members