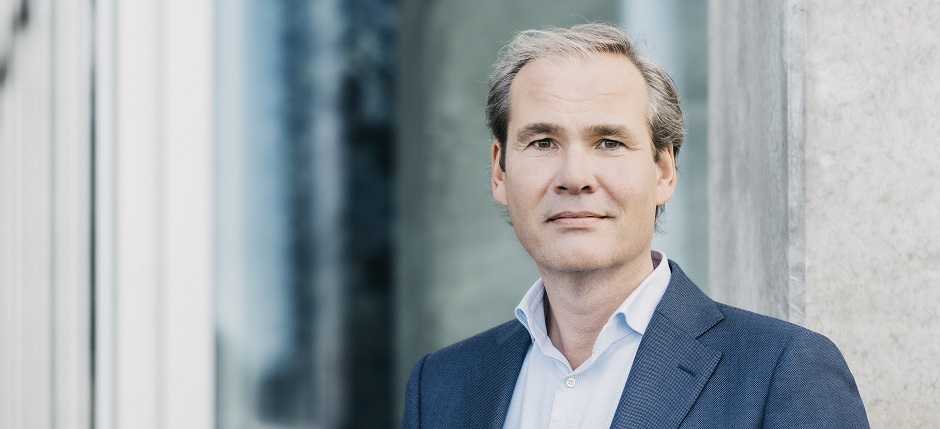 Joost Farwerck
Chief Executive Officer
Joost Farwerck (born 1965) has over 27 years of experience at KPN and in the telecom and technological industry. He was appointed CEO and Chairman of the Board of Management of KPN on December 1, 2019.
Joost joined KPN in 1994 after graduating in Law from the University of Amsterdam. He has held senior executive positions in various KPN divisions. He has been (a.o.) Manager Sales and Corporate Secretary to the Board and Supervisory Board. In 2011 he was appointed Senior EVP Consumer Residential and in 2012, as Managing Director Netherlands, he became responsible for KPN's Dutch activities. In September 2014 he took over KPN's operating activities as Chief Operating Officer. Joost has been a member of the Board of Management since April 10, 2013.
As CEO, he is responsible for the overall strategy and performance of KPN. His main task is to set strategic priorities in the best interests of the company and its stakeholders. Sustainability, innovation, cybersecurity and diversity are at the heart of this.
Joost is a member of the board of KPN Mooiste Contact Fonds, a board member of FME (the Dutch employers' organization for technology industry) and a member of the Cyber Security Council. He holds supervisory positions at Het Nationale Theater Foundation (The National Theatre), as well as at De Nieuwe Kerk Amsterdam Foundation, which has established itself within the national and international museum world through high-quality exhibitions in the fields of art, culture and photography.
The best thing about KPN is, in his opinion, the company's power of innovation. The fact that for almost a century and a half KPN's network has been an essential part of Dutch society and has been keeping the Netherlands connected is something to be proud of.
Current position:
Chief Executive Officer and Chairman of the Board of Management
Since:
2019
Born:
1965 at Hilversum
Nationality:
Dutch
Graduated:
University of Amsterdam
Ancillary activities:
member of the board of FME
member of the Cyber Security Council
member of the Supervisory Board of De Nieuwe Kerk Amsterdam Foundation
member of the Supervisory Board of Het Nationale Theater Foundation
member of the board of KPN Mooiste Contact Fonds
Other Board of Management members